Rochester NY Events
---
Maplewood Rose Festival Rochester, NY
26th Rose Festival June 18th, 2016
Horticulture and Heritage of the Maplewood Neighborhood "In the center of the city of Rochester, above the bank of the river which as shaped the region's history, lies a jewel of a garden. The roses there are an oasis of beauty and the result of decades of planning and care." From Duane Reid's history of the Maplewood Rose Garden Held each year in June, the peak of the rose blooming season, this rose-colored celebration focuses on the beauty of over 300 rose varieties located at the historic Maplewood Rose Garden. In addition to the beauty of over 5,000 roses, the event will include two days filled with horticultural workshops and demonstrations by Rochester's top gardeners and landscape professionals and hands-on gardening/landscaping activities for adults and kids. The Maplewood Rose Festival is sponsored by the Maplewood Neighborhood Association and the City of Rochester. Maplewood Rose Festival Website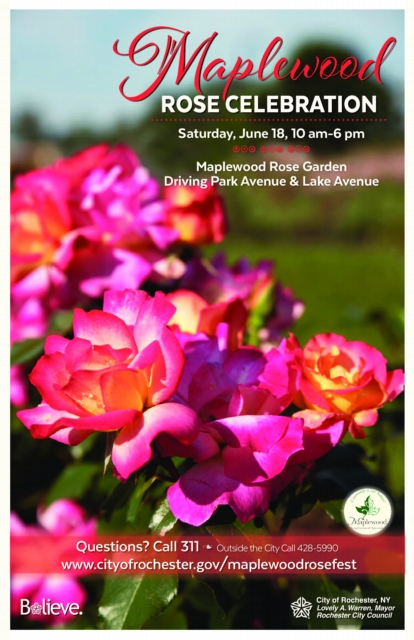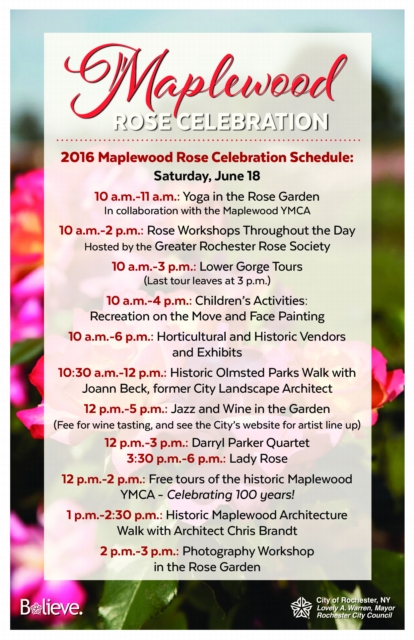 ---
City Newspaper's Best Busker Contest
Thursday, May 5th, 5pm - 9pm the 2016 Rochester, NY festival season really kicks into high gear with City Newspaper's 7th Annual Best Busker Contest The contest is MOVING from East Ave., to South Ave., in the very fun, hip, cool South Wedge of Rochester, NY. Musicians enter, fans come out and vote for your favorite, while enjoying food, drink, and shopping specials offered by area businesses. The above Best Busker Contest videos are from 2011 - 2015. See you out there!
---
Rochester Lilac Festival 2016 May 6 - 15 Highalnd Park
Coming soon the 118th Annual Rochester, NY Lilac Festival May 6th - 15th, 2016 in the beautiful Olmsted designed Highland Park. The above videos feature a 50 minute walk through Highland Park in 2013 while the lilacs were in full bloom, and the complete 2015 Rochester Lilac Festival Parade. Enjoy!
---
Saint Patrick's Day Parade 2016 Rochester NY
The 2016 Saint Patrick's Day Parade in Rochester, NY is a sure sign that Spring is near. No matter the weather, residents from around Monroe County flock to East Ave. & Main St. for the beginning of our very long and wonderful festival season. Why We ROC!
---
Super Sunday Soul Jam Valentines Day 2016
The Super Sunday Soul Jam open mic with Mitty & The Followers has returned to 37 Charlotte St. downtown Rochester, NY at the new KirkPatrick's Irish Pub (former Captain's Attic) Sunday's 430pm - 830pm October - May. The above video was shot on Valentine's Day 2016